Search
Type in product code or name:
Child Rescue Nepal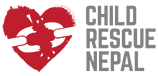 We have been supporting Child Rescue Nepal with corporate donations since 2012. This organisation is one of a small handful of charities that physically rescue children from slavery in Nepal.
The Child Rescue Nepal save children from vulnerable situations, reunite them with their families and pursue child traffickers. Following the devasting earthquake in 2015 the charity has been able to fund repair work and practical improvements to schools – such as rebuilding classrooms and installing water supplies. Keeping children at school makes children far less likely to be trafficked. Absence from school is likely to be noticed, and education can make a child more sceptical of traffickers. When a child goes missing, teachers know how to report their concerns.
If you wish to find out more or support the work they do please visit http://www.childrescuenepal.org/about-us. Thank you.